About this project
Top Dog Marine Construction has the knowledge and skill to take on any size project.
BOAT LIFTS
Fast access to your boat.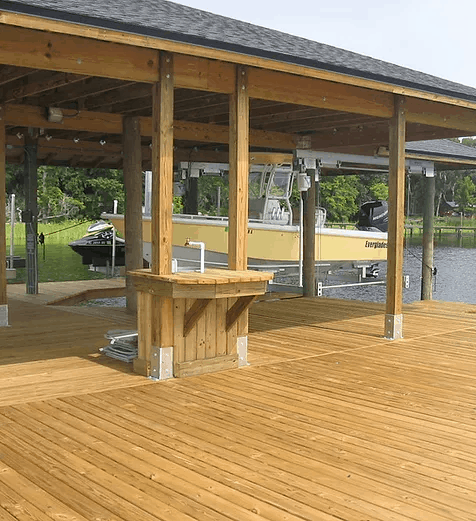 BOAT LIFTS
Design a lift that meets your needs.
BOAT LIFTS
We have the lift for you.
One of the greatest benefits of living on the water is to have fast access to your boat and the best way to store and protect your investment in a boat is to build a boathouse with a lift. There are numerous styles, options and sizes of boat lifts to choose from.
Getting the right boat lift with the right options can make owning a boat much more enjoyable. From maintanences to ease of use, from basic to all the options that make loading and unloading fast and simple; we can help you design a lift that meets those needs - whether it's a basic 4k boathouse lift to a 60k aluminum/stainless steel with remote control and auto-stop we have the lift for you.